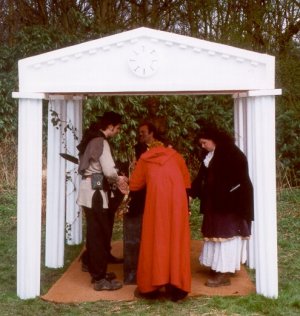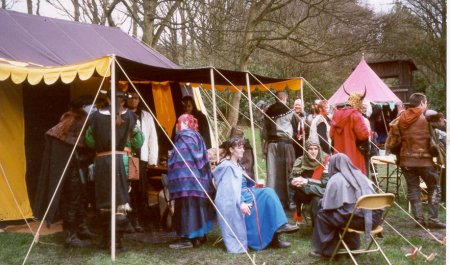 Here are a few images from our fifth event, held Easter 2001, along with my own comments. Click on an image for a larger version.

On the left is the first group of players attempting to decode the chest and its combination dials. You might just be able to make out the statue in the background! Both the chest and the temple were made by Juliets father.
I'm proud of our tavern marquee in the official Omega colours of black and yellow, shown here (above right) and run all event In-Character. For 2002 we bought two more medieval style marquees, one in red/black and the other in blue/white.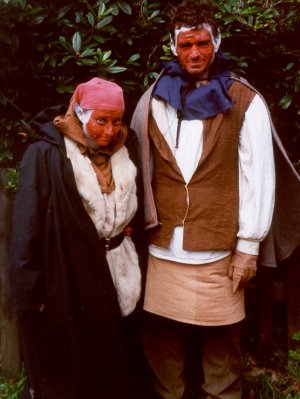 Below left is my fest crowd scene, here it appears everyone in the market place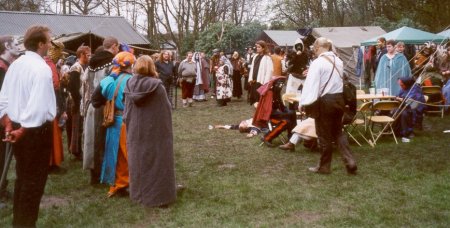 is deciding what to do about the person dying on the floor...
This shot of a couple of our monster crew (right) indicates the effort we try to put into makeup and costume for our NPCs.


Players reflect our endeavours in Phys Repping races and I feel this image (left) shows obviously three different races - Salamander, Wolven and Lizardman.
What can I say about John Newton (left), our senior referee? (aka Super-ref!). Well, as Head referee if I have a rules query - he's the person I ask!